Voted Best Private School in Spring
Established in 1984 by Donna Boase, The Woods Private school has been providing early childhood education for over 38 years. Our mission is to stimulate life-long learning while having enjoying school. We strive to provide a warm and welcoming atmosphere that exudes safety and community for our students, teachers, and parents. With every child having their own individuality, we aim to reach the children through meeting their emotional, physical, and intellectual needs.
Are you looking for a preschool, in Spring, that offers a strong academic foundation while providing a loving and nurturing environment? If so, then The Woods Private School is for you. Our teachers and educational facilities provide a stimulating, caring, and learning environment that is sure to get your child started on the right track. Our preschool programs allow the children to experience early math, social studies, and fine arts in ways that they can connect to. We help the students to learn values and character development while embracing and welcoming the diversity of our community.
Elementary Schools in Spring, TX
Dedicates to the education and development of young children, The Woods Private School is the top rated private elementary school in Spring. If you have recently visited private schools in the area, you will certainly see what sets TWPS apart. We provide a quality learning experience as well as an experienced and caring staff of teachers. We are more than an elementary school, providing extended hours for children and many extracurricular activities for extra learning and enjoyment. We are one-stop-shop when it comes to kids learning.
Are you looking for a Spring Montessori School? Look no further, The Woods Private School provides a Montessori solution that respects children as individuals. TWPS provides pre-school-aged through fifth grade students a challenging program allowing students to flourish in individuality, friendships, talents, and confidence. We encourage each student to:
Learn to be respectful, thoughtful, and compassionate while valuing and learning from one another.
Adapt and learn healthy habits in physical education along with our health and wellness program.
Ensure excellence and harmony in are art, music, and physical development programs.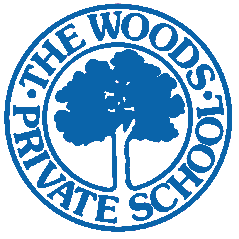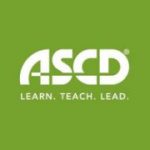 With many students living in Spring, TX. The Woods Private School offers preschool and elementary school for local students. 
Our preschool hours begin at 9:00 a.m. and end at 2:00 p.m.  
We offer extended care for students - extended hours are from 7:15 a.m. to 6:00 p.m. 
The Woods Private School is much more than just an educational institution. We believe in education and fun. Mixing the two provides an excellent learning experience for our students. Come visit our school to see awesome learning environment that we provide our students. 
The Woods Private School is proud to offer extracurricular activities for our Spring students. We offer: 
Taekwondo
Art Classes
Dance Classes
Bricks4kidz
Chess Classes
Sewing Classes
French
Tennis 
and much more.  
The Woods Private School does not discriminate against any potential student(s). However, when it comes to interested students, we look for kids that want to learn and have fun. We provide a fun and professional environment to stimulate our kids to the joy of learning.
For our Spring, Texas interested students, we recommend that you map out the distance from your house to our school. Not all Spring homes may be conveniently located to our school. With that said, all you have to do is visit our admissions page and fill out some information or just give us a shout at (281) 370.8576.