Music impacts the developing child and offers an opportunity for social interaction, emotional expression, creativity, language development, and physical fitness.
At the preschool level, children enjoy singing, dancing, and listening to a variety of musical styles from traditional nursery rhymes to contemporary and classical pieces.
Music is a daily experience in the classroom and includes creative movement, rhythm instruments, and games.
In addition, weekly instruction from our music teacher engages the children in an exciting, interactive program using puppets and props. Friends and families of preschoolers anticipate our annual Christmas program and Spring musical.
Music Enrichment at the elementary level teaches the children to match pitch, use rhythmic instruments, and learn note identification and the musical alphabet.
The children enjoy various musical games and activities while learning basic beat, tone, musicality, and lyrics. Elementary students entertain their families and friends with Christmas and end-of-the year musical productions.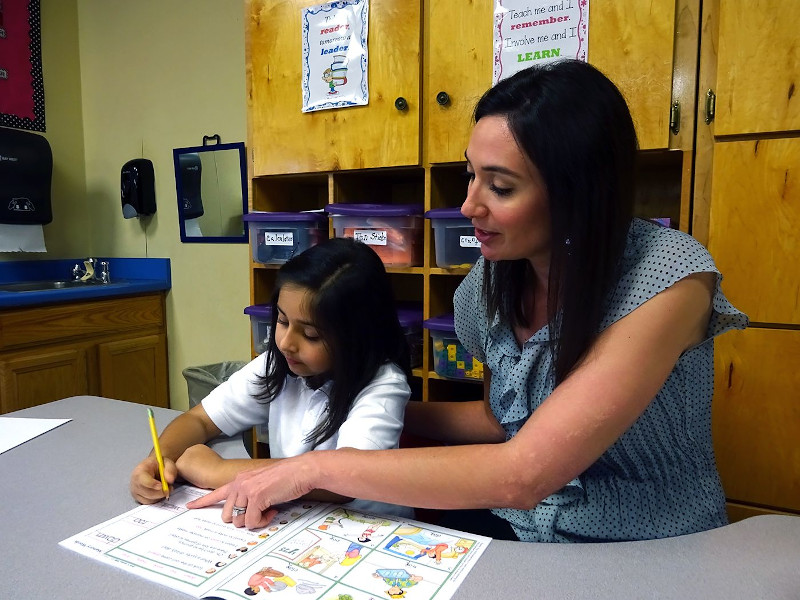 The Spanish program teaches basic vocabulary with games, songs, stories, and dramatic play. Spanish classes enable students to interactively learn Spanish. Our curriculum,Muzzy, is a multimedia based language program that is designed as a comprehensive core study program. The Muzzy series encourages students to develop language skills through exploration, practice, and play. Resources include materials that focus attention of specific language skills, language practice skills, vocabulary builders, word pronunciation, and development of academic skills (such as sequencing and figure/ground perception) and language learning enhancement in the classroom. Most importantly, students develop motivation and a positive attitude toward learning a new language.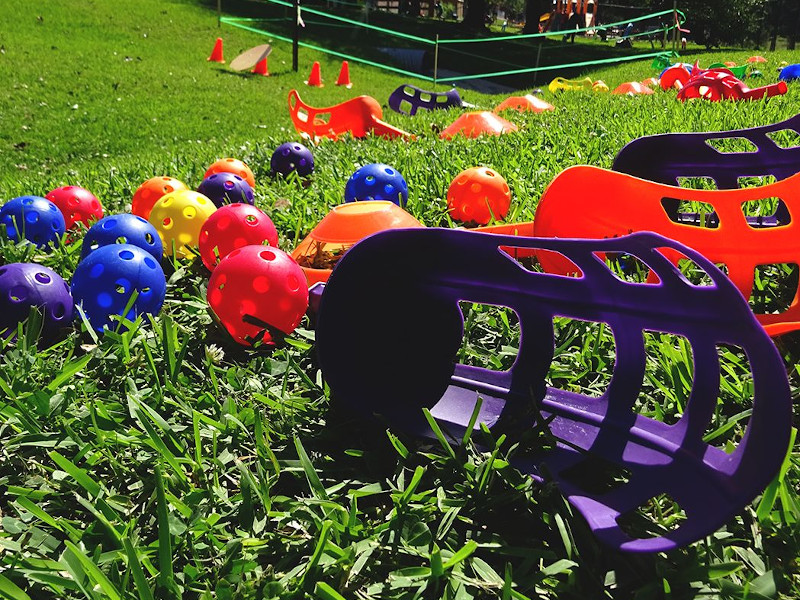 Physical Education focuses on kinesthetic awareness, sportsmanship, self-discipline, and physical fitness.
Our physical education curriculum includes age-appropriate activities geared to develop physical fitness, musical ability, creativity, and teamwork.
Our preschoolers enjoy a less structured mixture of gross motor or large muscle development and creative movement. The elementary students learn about muscles, movement, fitness, nutrition, and teamwork as well as dance exploration, rhythms, and organizational games that foster motor development.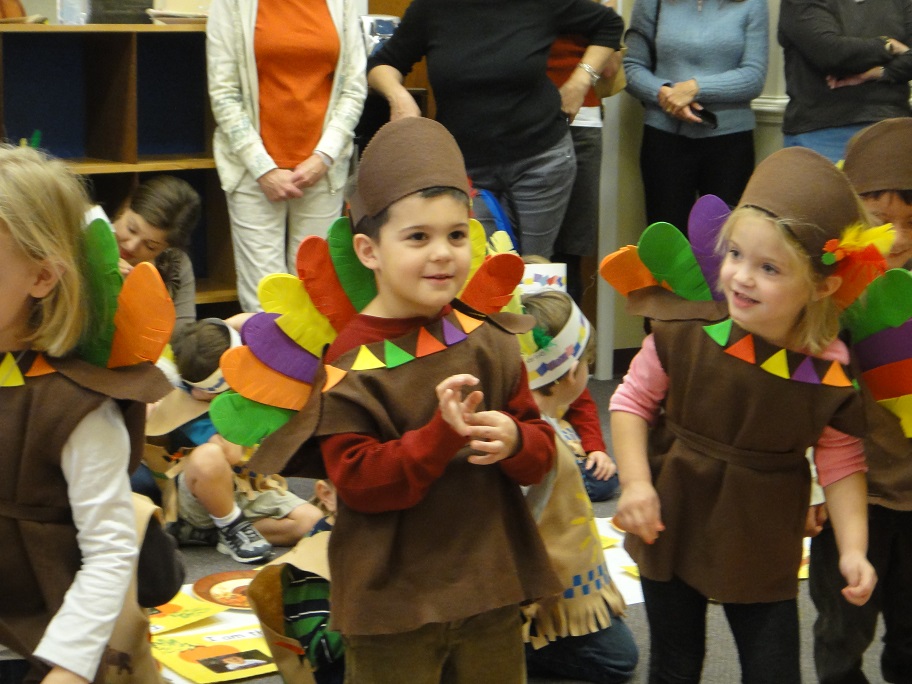 SPECIAL EVENTS & FIELD TRIPS
Each year we incorporate a variety of enlightening and entertaining events into the educational process. Various activities encourage family participation and create an atmosphere that promotes habits for healthy social participation. The seasons and holidays are memorable experiences with traditions such as the annual Thanksgiving Feast, Christmas Musical, and Easter Egg Hunt.
Field Trips provide an educational experience both socially and academically. Guest speakers and local artists connect the community to our school. Students increase their literacy while enjoying the artistry of a puppet show, and trips to the local theater give the children an opportunity to have fun learning through music. Special events at The Woods integrate the arts into the learning process.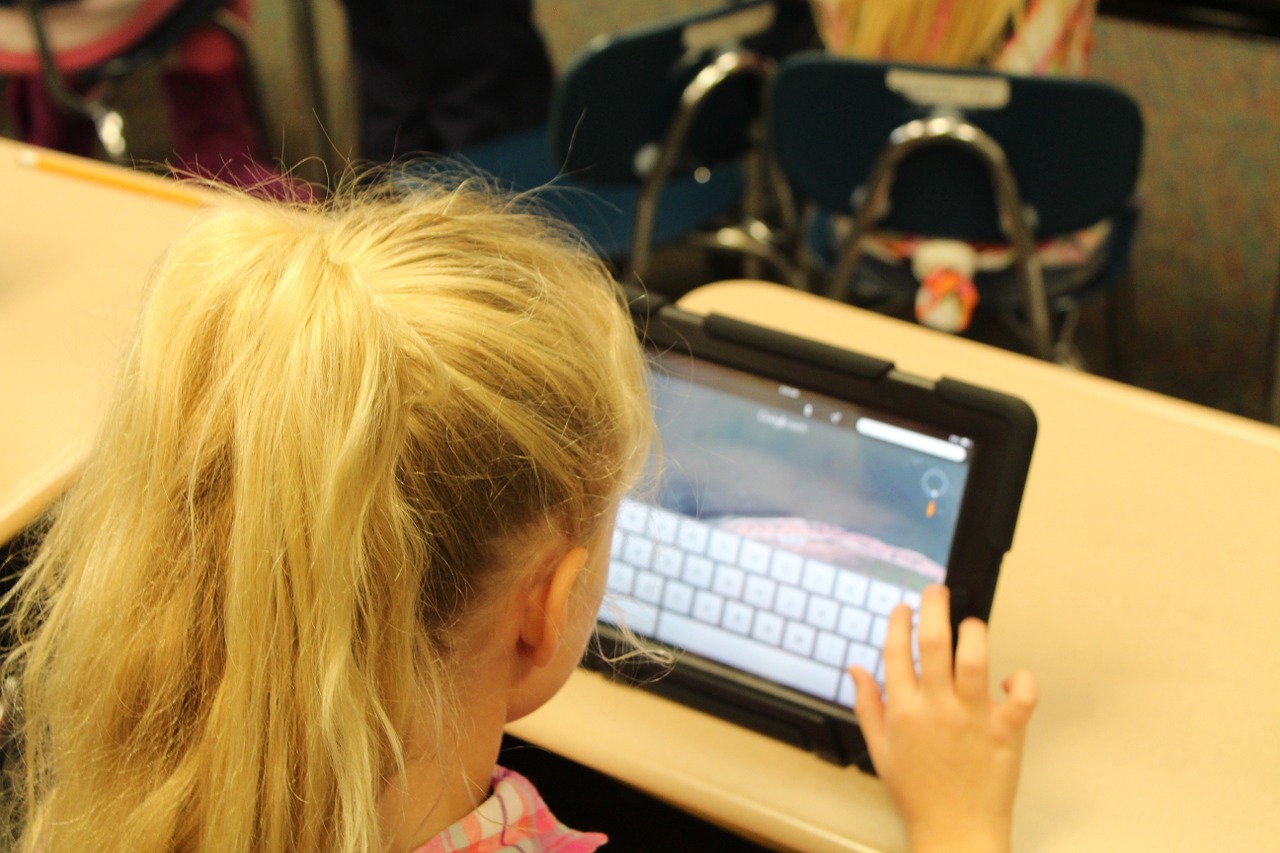 We are excited to announce iPads at The Woods Private School for all kindergarten, pre-first, first, and second grade students.
The Woods School will use the iPads to differentiate instruction according to individual needs. Multimedia applications and collaborative tools will encourage critical thinking skills. Applications such as White Board will allow teachers to use projected iPads to enhance instruction in the classroom.
The Woods first and second-grade students will use the iPads for in-class research on new and exciting topics as they conduct interviews and produce their own presentations. Second-grade students can research gardens and nature while taking pictuers of plants and insects. They can then organize them on the tablet, record observations, and incorporate those images into their presentations. Students can then utilize iBooks to publish their work as books for all students to enjoy.
Technology-driven math lessons will teach children to value math and become confident in their ability to do math and solve problems.